Netflix is Testing a SuperDuper Cheap Subscription Plan for India
Netflix India has followed a lot in India since its entry in 2016. However, it has faced difficulty in pricing in a very important area. At present, Netflix India offers three separate membership plans, 500 rupees, 650 rupees and 800 rupees per month. For Indian audiences, these plans are not well settled. Although the emerging of cheap data plans has helped subscribe to subscribers, but netflix subscriptions have not been as much increment as they expected. This is why Netflix is ​​currently testing another inexpensive subscription plan for Indian viewers.
Netflix's biggest competitors in ​​India are Amazon Prime Video and Hotstar. The cost per month of these services is much less compared to Netflix. Amazon Prime costs Rs 129 and Hotstar costs 199 rupees per month. Amazon Prime also comes with additional perks of the fast delivery of Amazon shopping. While comparing prices, Netflix can not be the first choice for users obviously. While the list of shows and movies of Netflix is ​​far more than any competition, its prices are so. This is the reason that Netflix is ​​testing an inexpensive scheme specifically for India.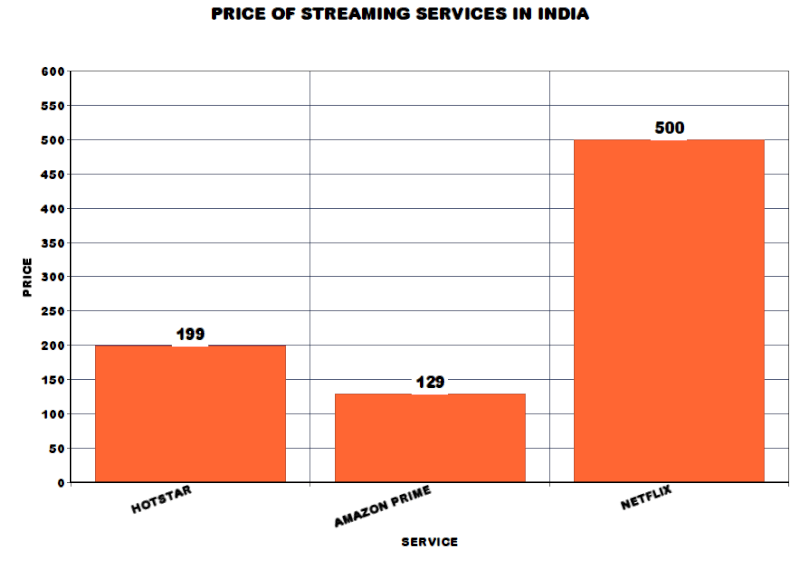 250 Netflix Subscription: Details
In India, the cheapest option of NetFlix is ​​currently 500 rupees. The expenditure of the new examination scheme will be Rs.250. The catch with this scheme is only for mobile devices. Smartphones and tablets are the only tools that will support this plan. And it makes sense for netflix because India is the second largest smartphone market in the world. However, this is a plan that is targeted at random new customers. This plan will only offer standard resolution on one device. Older customers can not subscribe to this plan. And according to Netflix, there is a solid probability that this plan can not move beyond the testing phase. It should also be noted that Netflix did similar tests in Malaysia last year.
Read : How To Remotely Access PC with Anydesk
The future of streaming
While Hotstar and Amazon Prime are key competitors, they are not alone. Services like Zee5 and Sony LIV are also getting traction. Also, Hotstar has gained rights to some very famous foreign shows in India, including the Friends and Game of Thrones. Apart from this, upcoming services of Apple and Disney can also make their way into India. It is only logical that Netflix has come up with new plans so that it remains the most preferred streaming services.
Abhishek Verma is a tech enthusiast and freelance tech journalist. He has been writing about technology for 4 years. He is passionate about every aspect of technology, especially Android. Abhishek's articles have been referred by India Today, 360Gadgets, Times of India, MacRumors, AndroidPolice, AndroidAuthority, BGR, Zee News, and many more.